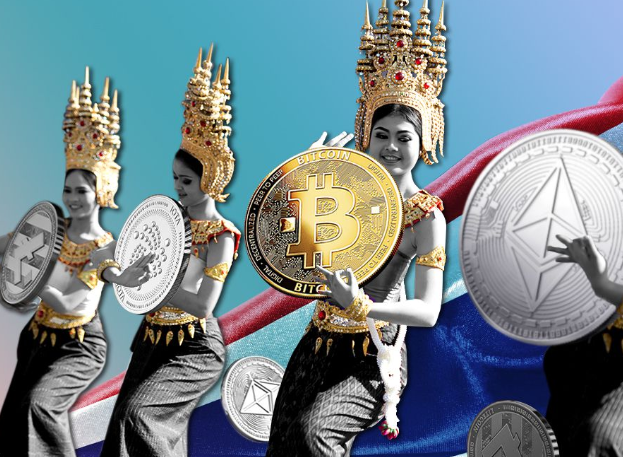 Thailand's oldest bank is taking its time to consider the agreement it made to purchase the country's largest cryptocurrency exchange last year.
Bangkok-listed SCB X agreed to acquire a majority stake in Bitkub Online for 17.9 billion baht ($490 million) at the peak of the crypto markets last Nov, with the intention of closing the deal earlier this year.
Yet, amid conversations with regulators, SCB says there is still due diligence to be carried out. Last month, the Securities and Exchange Commission fined the company and its chief executive for creating "artificial trading volume" on its platform.
The company and five officials were also fined by the regulator in May, due to breaching guidelines when the company listed its own digital coins. SCB has not proposed a completion date for the proposed acquisition of Bitkub.
SCB ambitions
Heightened regulatory scrutiny facing Thailand's cryptocurrency industry may be tempering SCB's ambitions to become a market leader in digital assets. However, the deal's delay has caused some to question the 115-year-old financial group's intention to become a regional fintech powerhouse.
"Bitkub is a key step for SCB to achieve its expansion into digital asset and fintech businesses," said Asia Plus Securities analyst Therdsak Thaveeteeratham. "The delay further raises doubt about the deal completion. This would be a significant blow to SCB's regional tech ambition."
Despite any potential setback regarding the pending Bitkub deal, the banking group is primed to follow through with its expansion into fintech, according to Bloomberg Intelligence. According to a recent report, the group saw broad-based digital adoption in the first quarter for users, loans and revenue.
"SCB may continue to focus on high-growth fintech business," said analyst Rena Kwok. "Its peer-leading digital transformation and foray into high-growth fintech space could offer medium-term earnings drivers."
Earlier this year, Thailand's securities regulator banned the use of cryptocurrencies as a means of payment. The rule, which came into effect April 1, also bars crypto operators from advertising the use of cryptocurrencies as a means of payment.