Recently, the blockchain-based payment system Camel Payment announced its official launch in the United Arab Emirates. This decision has garnered extensive attention in the international financial community. This article will explore how Camel Payment is pioneering the path of financial innovation and the positive impacts it could have on both the Arab world and the global financial markets.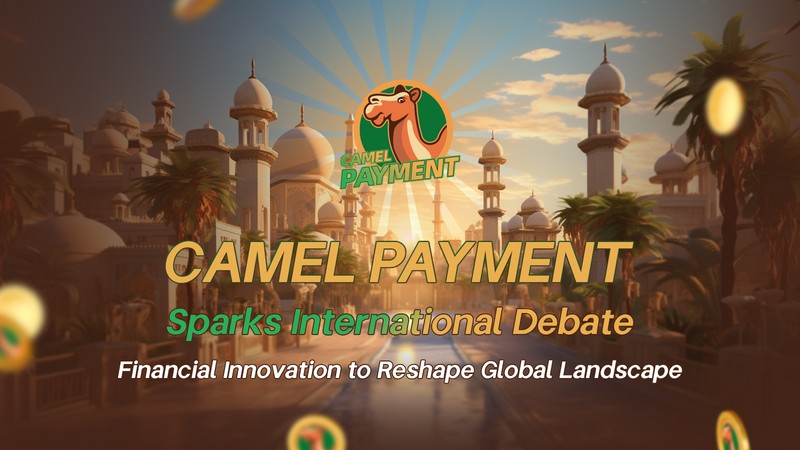 Camel Payment is a one-stop blockchain-based payment system in the United Arab Emirates. It is designed to offer users a convenient, secure, and efficient digital payment solution. Utilizing distributed ledger technology rooted in blockchain, Camel Payment harmoniously blends the ancient wisdom of Arab civilization with modern technology. Supported by the Proof of Stake (PoS) consensus algorithm and decentralized storage, it ensures the security and reliability of data. The application of smart contracts empowers autonomous completion of payments and transactions on the blockchain.
Camel Payment is dedicated to advancing the United Arab Emirates' role in international trade and finance, marking a significant stride. This innovation aims to reduce the nation's reliance on external financial institutions and global reserve currencies, fostering greater independence in regional transactions for the UAE. This initiative not only offers insights into diversifying the international financial markets but also positively impacts the UAE's standing in the global economy.
Camel Payment represents a novel foray into financial innovation, employing cutting-edge blockchain technology. It is committed to establishing a secure and efficient financial system, daring to invest and bear risks. This approach enhances financial independence, empowering it to autonomously respond to shifts in the global landscape. In times of global economic instability, financial independence is a crucial component of a nation's economic security.
The launch of Camel Payment is poised to stimulate local technological innovation and the growth of the digital economy. This initiative is expected to accelerate the flourishing of the digital economy within the Arab region, encouraging local tech enterprises to emerge and thrive. We eagerly anticipate developments in this field, believing that it will spark competitive financial technology innovation on a global scale.
Furthermore, Camel Payment leverages blockchain technology to safeguard financial data security and privacy, thereby reducing the risk of financial crimes. In an era where information security is increasingly paramount, this feature holds significant importance for financial systems worldwide.
Overall, the introduction of Camel Payment showcases the UAE's digital innovation amidst multifaceted challenges, encouraging international collaboration and propelling the success of digital payment systems. It equips the UAE to better navigate current challenges. The advent of Camel Payment is set to bring more opportunities and prospects to the future of international trade and finance, making a positive contribution to both the UAE and the global community.