The global cryptocurrency derivatives market has witnessed staggering growth with its valuation soaring to an impressive 1.058 trillion USD recently. Yet, the intricacies associated with futures trades often intimidate and deter newcomers with an overwhelming 90% of crypto beginners finding it challenging. Addressing this gap, FameEX, the global cryptocurrency derivatives trading platform, has masterfully crafted an innovative and intuitive perpetual contract system, intent on democratizing derivatives trading. This platform ensures that both rookies and experienced traders find it equally accessible, eliminating the steep learning curve associated with such trades. With enhanced futures matching logic, efficient stop-loss order mechanisms, and rapid liquidation features, FameEX is set to redefine the landscape of derivatives trading. This transformative approach empowers traders and allows them to adeptly navigate and profit even amidst volatile bear market conditions.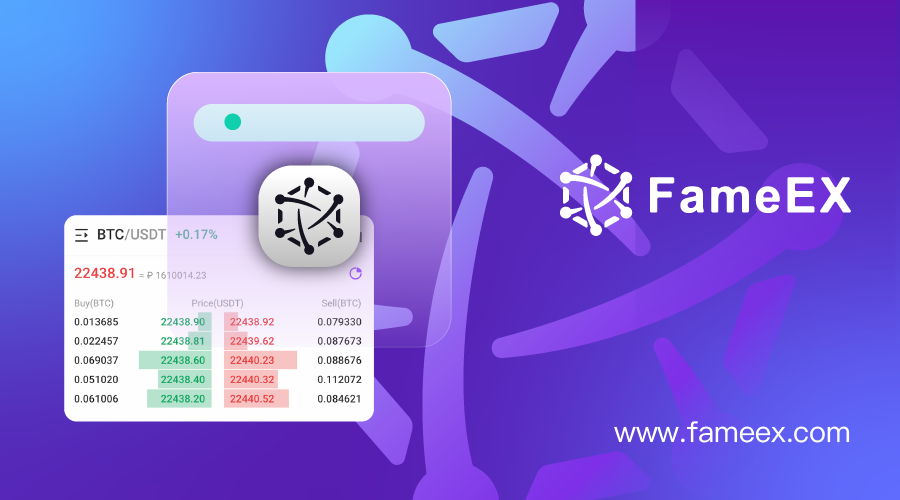 Stability as the Hallmark: FameEX's Progressive Strategy
In an industry that often prioritizes innovation at the cost of stability, FameEX has chosen a distinctive path. Their introduction of the USDC perpetual trading function postulates their vision of stability, which garnered significant attention in the industry. While many exchanges dabble with newer stable coins or venture into newer encrypted derivative products, FameEX's decision to incorporate the USDC perpetual futures function is a testament to their commitment to reducing user trading risks. This initiative aligns seamlessly with their overarching strategy of product refinement, embodying their mission of fostering a safe and unbiased trading ecosystem. As FameEX continues to intertwine its brand mission into its product's core, it positions itself as a leader, dedicated to offering sophisticated tools that are transparent, intuitive, and effective. This relentless pursuit of excellence ensures that FameEX remains a formidable force in the crypto industry to lead with conviction and purpose.
FameEX's 10-Day Trading Initiative Ushers in Bear Market Recovery
As part of its ongoing commitment to provide traders with optimal conditions even during challenging market periods, FameEX has introduced a 10-day trading event starting September 6. This newly launched "Bear Market Recovery on FameEX: Deposit and Trade to Win 1,000 USDT" event exemplifies the platform's dedication to reducing user trading risks and promoting a fair trading environment. Among the highlights of this event are special rewards for the first 200 participants with fee coupons, cashback, and significant rewards culminating in a 1000 USDT bonus. Users who reach a trading volume of 5 million can enjoy a 1000 USDT bonus in futures trading. However, it's crucial for participants to register in advance, as non-registered users will miss out on the rewards.
For further event information, please refer to the website here.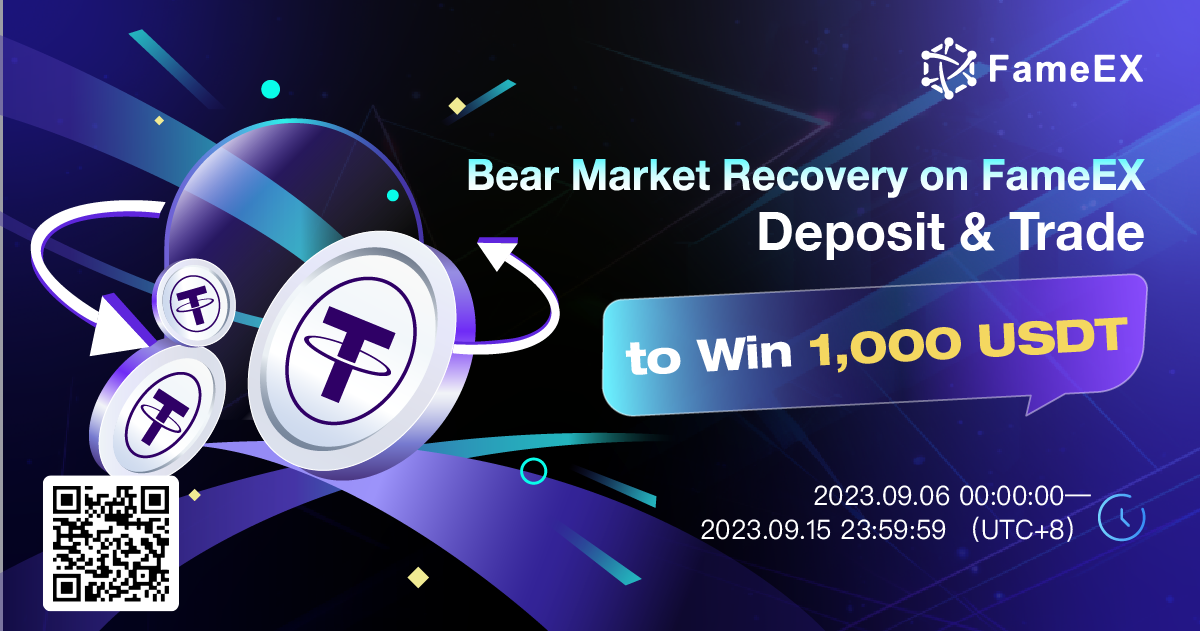 About FameEX
Launched in 2020. FameEX is a global cryptocurrency exchange that currently provides fiat-crypto, crypto-crypto, grid trading, futures, options, margin, spot and a hugely popular referral and affiliate program. With more than 1,050,000 registered users across 50 countries and regions. FameEX provides a secure, stable and efficient 24/7 trading platform. In addition, FameEX keeps pushing the boundaries of the crypto exchange industry, exploring frontier growth opportunities and strengthening core competencies, expanding into adjacent product offerings and developing innovative business models that lead the way in bringing Web3 solutions into the crypto ecosystem including recruiting more Web3 developers and researchers to enrich the Web3 product that will support those visionary traders.
Find FameEX on:
Website: https://www.fameex.com/
X (Twitter): https://twitter.com/FameEXGlobal
YouTube: https://www.youtube.com/c/FameEX
Telegram: https://t.me/fameexgroup
Discord: https://discord.gg/V8yvKPxVCk
Trade on-the-go with the FameEX app (iOS/Android)