Short video ads are on the rise because they have more advantages than traditional text or images ads. Most viewers are more willing to pay for ads with video contents for such contents are easily understood and more resonant with viewers. By using sound and images, short video ads can provide viewers with more attractive and persuasive messages.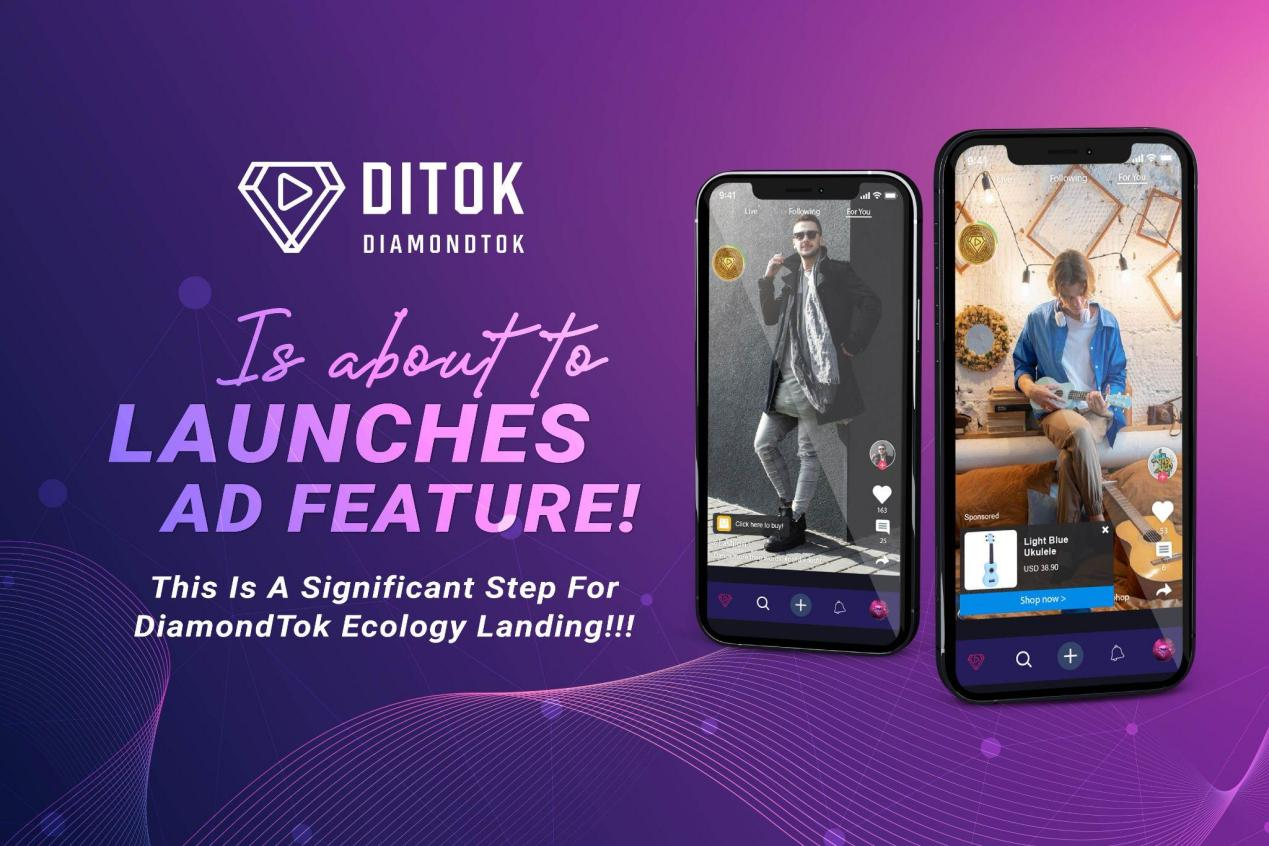 Now, DiTok, the world's leading blockchain short video platform, is about to open an advertiser section according to the original plan. It further empowers commerce, allowing the power of short videos to bring merchant brands to millions of viewers. It aims to help merchants achieve significant revenue growth.
DiTok merchants will capture attention of audiences through short video dissemination and live broadcast functions, bringing higher communication rates and sales to their products/brands. The platform will study algorithms, big data, artificial intelligence and other technologies to automatically match accurate short video contents according to users' clicks, browsing, and hobbies, so as to ensure distribution efficiency and deliver these ads to the right users as much as possible.
As an important part of the ecosystem, DiTok will enter the "full-speed recruitment" mode. We welcome large, medium and small businesses to join us. With the support of advertising revenue, the development of the DiTok project is bound to reach a higher level!
DITOK official website: https://diamondtok.com