Sleepless nights and discomfort are common challenges facing expecting moms. To help alleviate these issues, in October, the innovative maternity brand Momcozy introduced its F-shaped Pregnancy Pillow which quickly rose in popularity to become a mom favorite and top-ranking item on Amazon.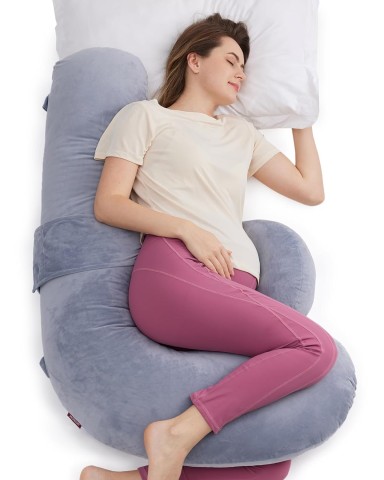 Designed to compliment the natural curves of a pregnant woman's body, the F-shaped pregnancy pillow cradles moms-to-be in complete comfort, offering optimal support for their back, belly, hips, knees, and legs.
A standout feature of the Momcozy F-shaped pregnancy pillow is the adjustable and removable belly wedge. With a velcro fastener, moms can easily adjust the wedge band to accommodate their growing belly sizes through all trimesters. They can detach the wedge pillow when preferring a J-shaped pillow.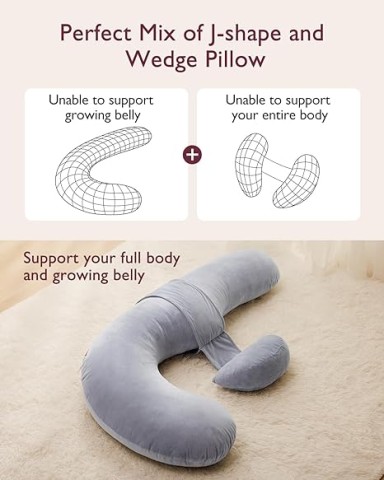 The contour of the F-shaped pregnancy pillow perfectly conforms to the body curves of expecting moms and alleviates back pain by cradling the back and hips. This makes sleeping on the side and switching sides more comfortable with no loss of back support.
The maternity experts at Momcozy understand that quality sleep is essential for the health of both mother and baby during pregnancy. Sleep deprivation can increase the chances of several issues including preeclampsia, preterm birth and depression. By providing optimal support and comfort, the F-shaped pillow aims to improve sleep quality so moms can get the well-deserved rest they need.
In addition to promoting restful sleep, the F-shaped pregnancy pillow has proven to be a useful partner in other relaxing scenarios. Moms-to-be have enjoyed using their pillow for added back support when sitting up in bed reading or watching TV.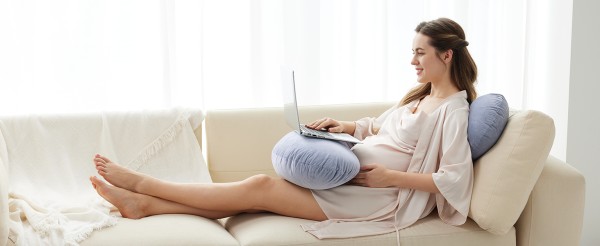 Along with the F-shaped pregnancy pillow, Momcozy recently launched its Postpartum Recovery Kit. This new offering provides an array of essentials to aid new moms during the initial recovery period after giving birth. The kit includes convenient disposable postpartum underwear, soothing witch hazel cooling pads, gentle feminine wipes and foam pads to relieve pain and pressure in the perineal area.
Momcozy aims to continue innovating and developing clever solutions to support women through every stage of motherhood.
To learn more about Momcozy's line of thoughtful maternity products, visit https://momcozy.com/
About Momcozy
Since 2018, Momcozy has been bringing the best in comfort to mothers with wearable breast pumps, nursing bras and other mom caring products. Endorsed by 3 million mothers in over 40 countries, Momcozy is a companion to women from pregnancy to early motherhood. With continuous innovation and a commitment to creating cozy designs born from love, Momcozy is growing in reach and impact to make moms' lives easier around the world.
For press and media enquiries, please contact:
Anna Jiang, pr@momcozy.com