Minty Swap leads the NFT2.0 wave
2021 is the first year of NFT, NFT in this year rapid development, the endless NFT project came out of nowhere, but very few can carry out secondary innovation, the exchange on different public chains is also an important factor preventing NFT into the next stage of development, at this time, Minty Swap came out to cross-chain transactions to drive NFT into the 2.0 wave! Many community friends door very curious about how Minty Swap is done.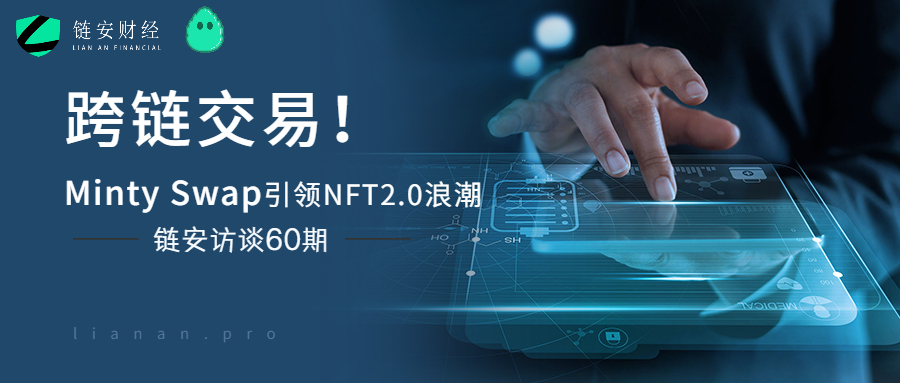 Today, Lianan Caijing invited Yan Chou, the head of Mintyswap Chinese community, to reveal "Cross-chain trading!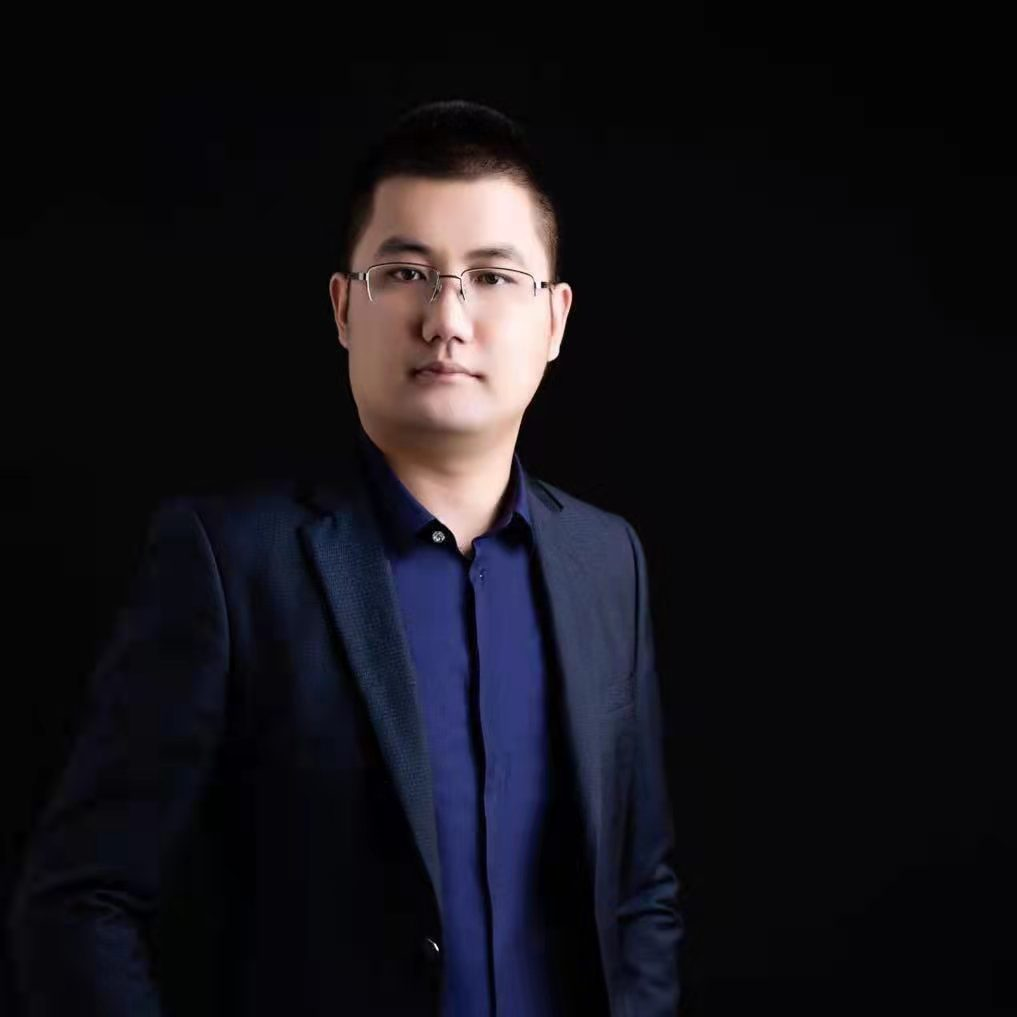 Yan Chou, Chinese Community Leader of Mintyswap
Q&A session
Moderator:What is Minty Swap? Can Layth Samarah tell us about it?
Yan Chou: Mintyswap is the first NFT, cross-chain swap platform where people can mint (create) NFTS through crypto chains and easily swap tokens between crypto chains. " various digital assets.
Moderator: Minty Swap's project team has a strong background, can Layth Samarah introduce us to Minty Swap's team lineup and team background?
Yan Chou: Layth is the CEO of Mintyswaps and has a background in crypto and options trading, he is well versed in crypto markets and is the CEO and founder of several companies, Layth is experienced in creating a strong community and successful projects.
Quinn is the Chief Government Relations Officer at Mintyswaps, where Quinn's role is in gaming and NFT development. Quinn has technical experience developing automated trading software, robotics, blockchain reading programs, and a variety of games. He is well versed in the blockchain world as well as the programming, gaming world.
Moderator: What do you think about the future of Minty Swap and what will it become? Please introduce the main directions and work of Minty Swap in the future?
Yan Chou: Mintyswap is dedicated to providing cryptocurrency-based financial services to consumers, allowing them to exchange or "swap" various digital assets. Facilitating cross-chain Dex and cross-chain swaps between ETH and BNB for exchange settlement beyond the limits of typical isolated blockchain networks.
Given the growth of the DeFi protocol and the maturing markets for lending, trading, derivatives, etc., MintySwap provides a one-stop aggregated trading platform for consumers and an open, distributed, unlimited and secure trading environment for developers. 1.NFT Marketplace
Mintyswap is building a place where artists, producers and creators come together to provide a new medium to buy and sell their work to passionate collectors.
Among the most popular NFTs are digital art, digital music, and sports.
2. DeFi Platform
The DeFi platform that Mintyswap has built is all about building community, which is why they are based on the DeFi principles. This allows Mintyswap to create a free-flowing marketplace that is not limited by traditional liquidity issues.
3. GameFi Economy
mintswap will release the FPS 5v5 video game "Minted: Battle against fiat" within 6 months. In the game "Mintyswaps", players can obtain NFTS equipment by casting NFTs and buying keys on Mintyswap. In ranked mode, players can bet on cryptocurrencies such as ETH, MINTYS, BSC, MATIC and a team of 5 players will defeat another team and win their cryptocurrencies in FPS style battles. Players will lose real crypto currency upon death or defeat. Winning and killing players will win cryptocurrency currency.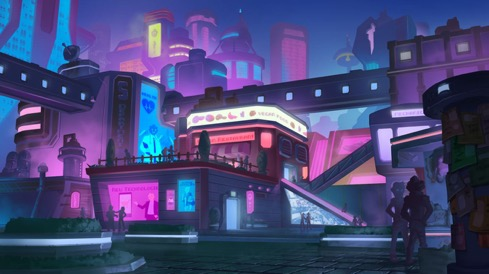 Moderator: What is the official website of Mintyswaps?
Yan Chou: Mintyswap.com
Moderator:Will MINTED be a Play to earn game?
Yan Chou: Yes, mintswap will release their FPS 5v5 video game "Minted: Battle against fiat" in 6 months. In the game "Mintyswaps", players can earn NFTS by minting NFTs and buying keys on the Mintyswaps website. in the ranked mode, players can bet on cryptocurrencies such as ETH, MINTYS, BSC, MATIC, and a team of 5 players will defeat another team and win their currency in an FPS style battle. Players will lose real digital currency upon death or defeat. Winning and killing players will win the real digital currency.
Moderator:What is the fee for Mintyswaps? Is it cheaper than uniswap?
Yan Chou: The transaction fee is 0.25%, not 0.3% for uniswap.
Moderator:When can I exchange BNB for ETH?
Yan Chou: First quarter of 2022
Moderator: Token allocation
Yan Chou: Currently 71% of Mintyswap's total supply is allocated to coin holders
Mintyswaps market cap reached 18 million after only one week of listing
Seeds (10%)
Private sale (12%)
Public offering (1%)
Decentralized event (51%)
Market maker (2%)
Marketing (5%)
Agreed Incentives (2%)
Incentives (5%)
Team (9%)
Advisors and Strategy (3%)
Moderator:What are the big project events in the near future?
Yan Chou: -NFT Marketplace (launch)
-Dex platform (next week)
-Cross-chain NFT casting (45 days)
-MINTED:NFT video game (6 months)
-Cross-chain Token Exchange (Q1 2022)
Moderator: I want to know how the team plans for the future
Yan Chou: Mintyswap is open plan to the community. mintyswap saw a problem within the market and wanted to create a solution. minswap plans to solve the following problems.
-High transaction costs - Cross-chain transaction swaps cost a lot of money to move from one chain to another. It is this cost that has caused many people to abandon cryptocurrency transactions and cryptocurrency projects to lose millions of dollars.
-Time-consuming - Currently, trying to switch from one chain to another takes time and effort on the part of the user. Using Binance or Matic is too much work for anyone.
-Overly technical - If you've ever tried to swap tokens from one chain to another, you know it's a tricky thing to do and what you have to do.
Mintyswaps' solution.
-$MINTYS tokens will help reduce all cross-chain fees. By holding MINTY tokens, users will know exactly how much each transaction will cost.
-Mintswap Ease of Use - The goal of Mintswap is to make swapping tokens from different chains as easy as swapping single-chain DEXs (such as Uniswap and PancakeSwap).
-10 second swap - Swapping ERC20 tokens to BEP20 tokens using Mintswap takes 10 seconds and is used by people who are completely unfamiliar with crypto.
-A Trusted DEX - Mintswap's goal is to provide a safe place to trade valuable cryptocurrencies while remaining decentralized. Our loyalty to our cryptocurrency holders has allowed us to grow exponentially and create one of the most trustworthy DEXs in the crypto space.
Moderator:Is there any more concrete progress and results to show?
Yan Chou: Yes, this is the first look at our MINTED: Counter Fiat Map! The world will have day and night modes! This is the first version created for the game map! There will be more updates every week! Also, since Steam tests all NFT games, we're releasing it on the Epic Games launcher! Nothing has changed here because we really just want to power their community and we'll focus our marketing dollars elsewhere!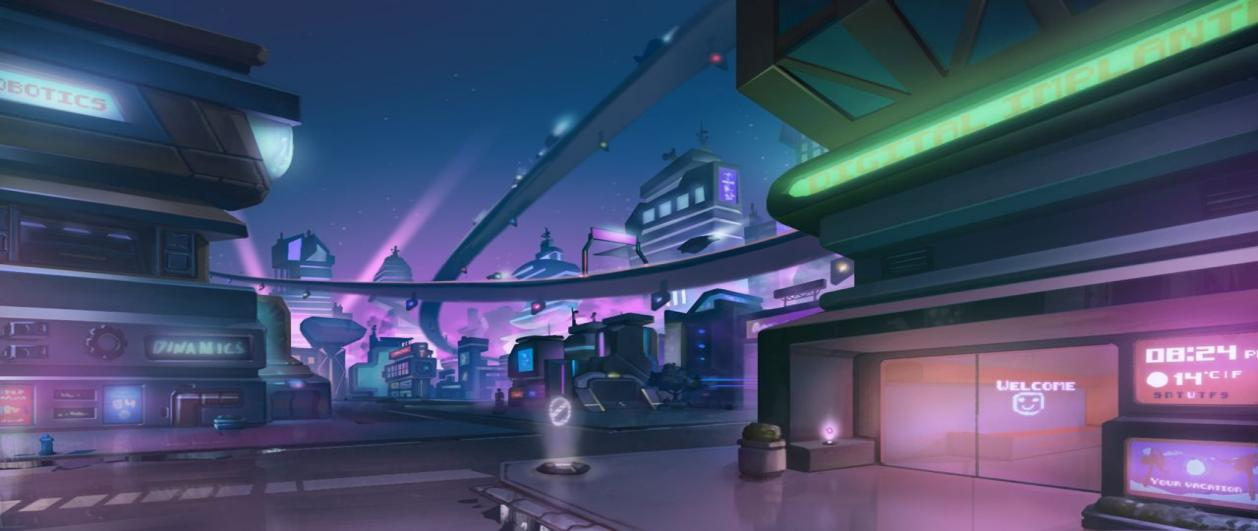 Host:Does the Minty Swap team have any good news and plans to tell everyone?
Yan Chou: Yes, we have a huge progress development! MintySwap is working with uncbot, so we can see all the transactions that are made through the mintyswap exchange, which is separate from uniswap for $Mintys tokens and any other projects that are listed with us! Now we can see all the transactions and charts
And another exciting update for our community is still about 1 year out of development. I'm sure some of you have seen the upcoming "Mintonians" NFTs, which will be open world MMORPG based characters where players can perform missions, fight mobs, and earn real MINTYS! of the game in which everyone can trade items, buy items and sell items for MINTYS in the future! We're currently in the development phase and we'd love your help in choosing a final name for us so we can start promoting and advertising!