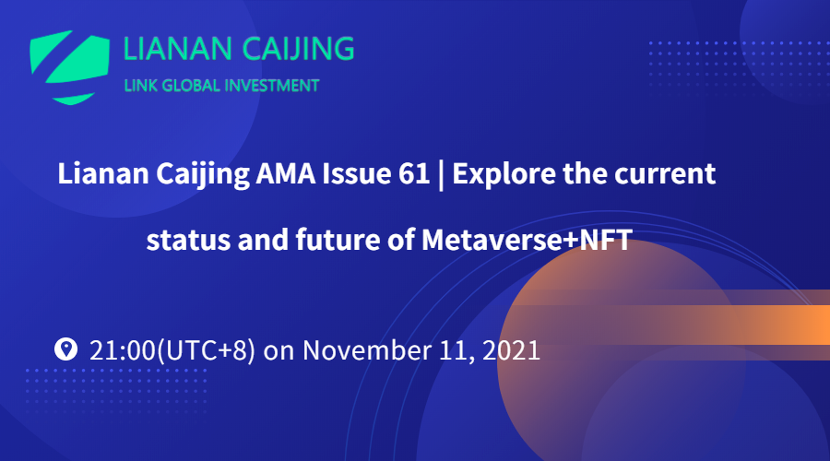 Introduction:
At 21:00(UTC+8) on November 11, 2021, Lianan Caijing invited ETEM, the founder of PathDAO, to share the theme of "Exploring the Status and Future of Metaverse+NFT" and reveal the secret behind the explosion of PathDAO.
What is Lianan Caijing:
Lian An Caijing is a Blockchain financial media platform integrating community and information. It links the global investment community with news, events, and popularization, and it is committed to provide Blockchain investors with the latest and most valuable current affairs information. Since its establishment, the platform has aggregated high-quality leading resources in the industry, including projects, exchanges, investment bank, trader, broker, media, and communities.