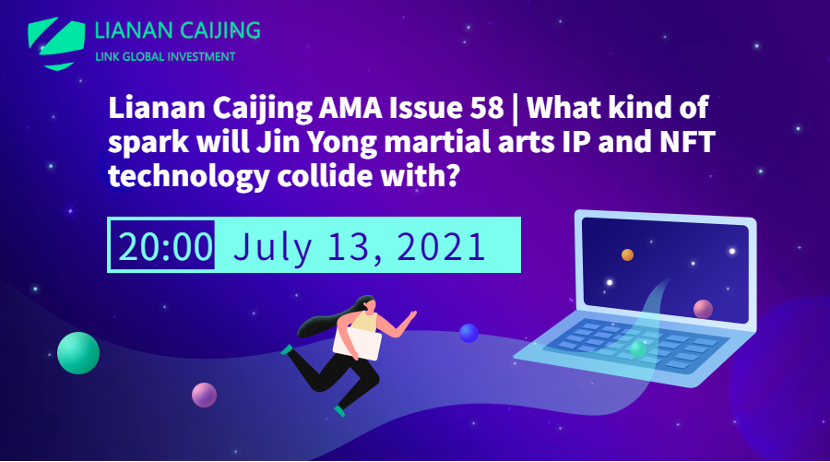 Introduction:
NFT has taken an important step in the combination of IP and blockchain. Companies such as Alipay, Twitter, and Marvel have all launched corresponding NFTs. In 2021, the scale of the NFT economy has also reached a peak. Among the many NFT projects, Tianlong Babu NFT stood out and became popular among the major communities. At 20:00(UTC+8) on July 13, 2021, Lianan Caijing has the honor to invite Daenerys, the operation director of Tianlong's NFT, to the Lianan interview room to bring you the theme of "What kind of spark will Jinyong martial arts IP and NFT technology collide?" !
What is Lianan Caijing:
Lian An Caijing is a Blockchain financial media platform integrating community and information. It links the global investment community with news, events, and popularization, and it is committed to provide Blockchain investors with the latest and most valuable current affairs information. Since its establishment, the platform has aggregated high-quality leading resources in the industry, including projects, exchanges, investment bank, trader, broker, media, and communities.