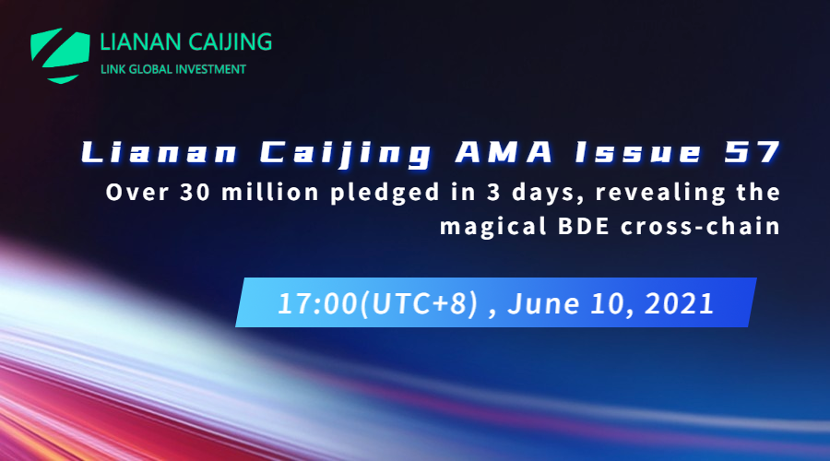 Introduction:
Entering 2021, cross-chain and DeFi are constantly mentioned as two popular sectors. However, existing projects still have problems such as cross-chain delay, scalability, and high cost, which limit the development of cross-chain projects. Recently, there is such a problem. A cross-chain DeFi project has spread all over the currency circle. It has pledged more than 30 million tokens in just three days after it was launched. Many communities have paid attention to it. It is BDE (Bridge Digital Economy).
At 17:00(UTC+8) on June 10, 2021, Lianan Caijing has the honor to invite Tom, the chief operating officer of the Swiss Cordata Association, to the Lian'an interview room, bringing a theme sharing of "3 days pledged over 30 million, revealing the magical BDE cross-chain" .
What is Lianan Caijing:
Lian An Caijing is a Blockchain financial media platform integrating community and information. It links the global investment community with news, events, and popularization, and it is committed to provide Blockchain investors with the latest and most valuable current affairs information. Since its establishment, the platform has aggregated high-quality leading resources in the industry, including projects, exchanges, investment bank, trader, broker, media, and communities.