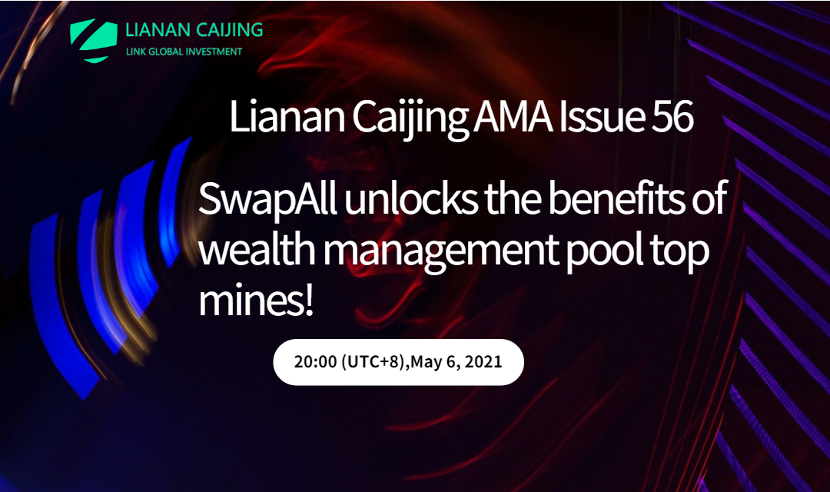 Introduction:
In April 2021, the total lock-up amount of DEFI exceeded 100 billion U.S. dollars, and the loan and wealth management sector was even more prosperous. However, various DEFI products are still facing problems such as network congestion and inefficient use of products. In this case, one-stop shop The heavy launch of the cryptocurrency exchange SwapAll has brought a new round of wealth opportunities for DEFI users.
At 20:00 (UTC+8)on May 6, 2021, Lianan Caijing invited Blues Qin, the founder and CEO of Yesbit, to the Lian'an interview room, bringing us "a new revolution in the trading platform, SwapAll unlocks the benefits of wealth management pools!" Share the theme!
What is Lianan Caijing:
Lian An Caijing is a Blockchain financial media platform integrating community and information. It links the global investment community with news, events, and popularization, and it is committed to provide Blockchain investors with the latest and most valuable current affairs information. Since its establishment, the platform has aggregated high-quality leading resources in the industry, including projects, exchanges, investment bank, trader, broker, media, and communities.