NatureBridge is excited to introduce NatureBridge Herbal, an exceptional line of pet nutrition products designed to promote the well-being of everyone's beloved pets. With a strong presence in Taiwan and France, this highly acclaimed series is manufactured in the Netherlands and has garnered recognition and a loyal customer base. NatureBridge combines the best of advanced scientific research with traditional herbal wisdom to offer a unique blend of natural herbs carefully selected for their gentle and beneficial properties.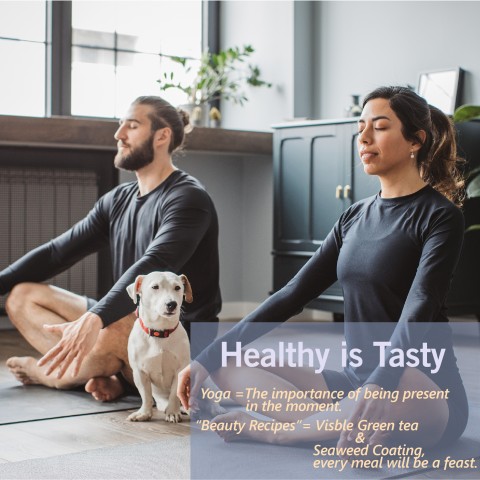 NatureBridge take pride in the quality of our formulations. NatureBridge Herbal series uses single animal proteins and gluten-free ingredients to ensure better tolerance and avoid common allergens. The series adheres to the nutritional guidelines set by the European Pet Food Industry Federation (FEDIAF), guaranteeing a balanced diet for pets.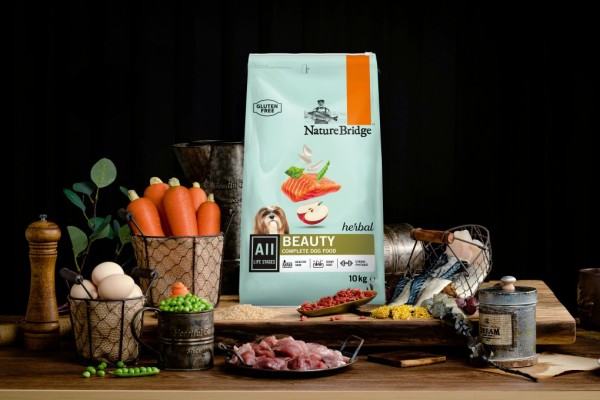 Preserving the freshness and natural quality of products is of utmost importance to NatureBridge . That's why NatureBridge employ nitrogen filling technology, reducing the need for preservatives while maintaining the freshness of the food. Each batch of NatureBridge Herbal undergoes rigorous analysis to ensure safety and efficacy, giving anyone peace of mind when feeding your pets.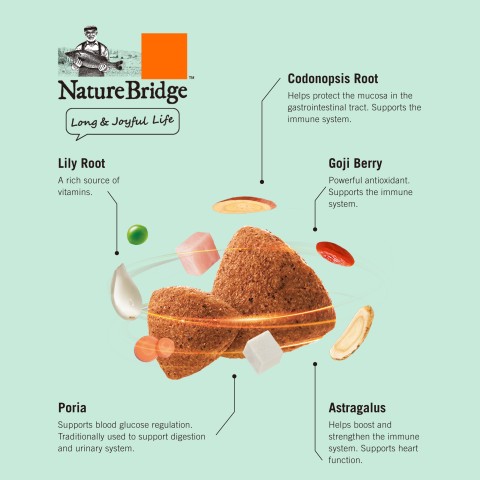 At NatureBridge herbal, the company understands that each pet has unique nutritional needs. That's why NatureBridge series provides tailored nutrition and energy to support the specific requirements of pets at every life stage. One of the key advantages of NatureBridge Herbal is the use of safe and beneficial herbal ingredients. Cats and dogs have a natural instinct to seek out certain plants for nutrition and digestive regulation. By incorporating these herbs into our pet food, NatureBridge provides a diet that mimics their natural instincts, promoting overall well-being. The team of veterinarians and nutritionists has curated a range of herbs known for their gentle yet supportive properties for cats and dogs. Some of the herbs used in our formulations include Codonopsis Root, Astragalus, Lily Root, Poria, Green Tea, Seaweed, and Goji Berry.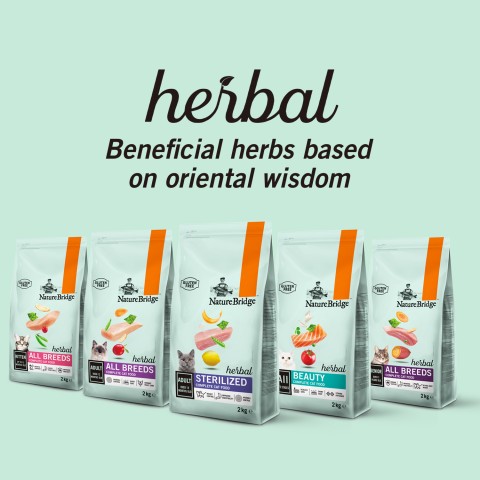 One of the standout ingredients in the series is Lily Root, which offers numerous benefits for pets. Lily Root, found in NatureBridge Herbal, is rich in vitamins, trace elements, and nutrients with antioxidant properties. It boosts the immune system, promotes healthy skin and coat, and supports metabolism in pets. It contains vitamins B1, B2, C, calcium, phosphorus, iron, pantothenic acid (vitamin B5), and carotenoids, which are highly beneficial for pets. Unlike toxic Lily Flowers, Lily Root used in NatureBridge Herbal is sourced from the edible variety "Lilium Lancifolium." It is a well-known herbal ingredient in traditional Chinese medicine and Taiwanese cuisine. Authorized by the European Union as a safe feed material since 2013, each batch undergoes laboratory analysis to ensure safety and efficacy as a pet food ingredient.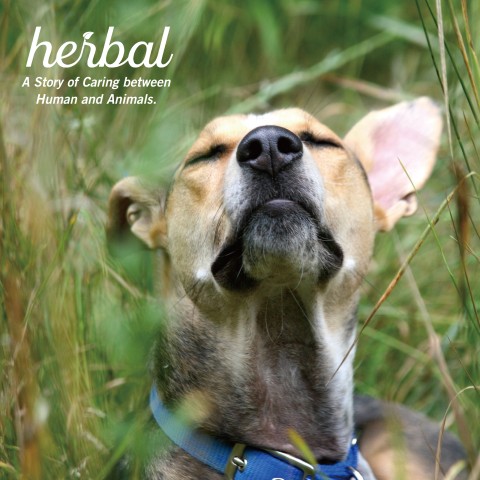 NatureBridge Herbal is the trusted choice for pet owners who prioritize the well-being of their furry companions. The commitment to quality, science-backed formulation, and attention to detail make us a leader in the pet nutrition industry. Choose NatureBridge Herbal and provide pets with the natural, balanced, and beneficial nutrition they deserve.