The leading digital asset trading platform, Coinwin, participated as an exhibitor in the Future Blockchain Summit held in Dubai, United Arab Emirates, from October 15th to 18th, 2023. During this four-day conference, experts from the global cryptocurrency, blockchain, and Web3 fields gathered to explore the future of financial technology. The Coinwin team was invited to showcase their new technologies and outstanding service solutions for clients, as well as to share their platform's knowledge and expertise.
Dubai Future Blockchain Summit, known as the most influential blockchain event in the Middle East and the region, aims to inspire innovation in areas such as Web 3.0, blockchain, cryptocurrencies, metaverse, and gaming. Industry leaders, enthusiasts, and pioneers come together to collectively explore the latest developments in the blockchain and cryptocurrency industry. Coinwin's participation underscores its unwavering commitment to cryptocurrency derivatives and innovation in the blockchain industry, always striving to provide a secure, efficient, and innovative trading experience for global users.
The Dubai Blockchain Summit is the most important event in the digital finance industry and serves as a perfect platform to showcase the latest developments in the Web3 ecosystem. Coinwin, during this summit, also provided unique insights into discussions about emerging technologies and their impact on the financial industry. It has committed to actively engage with numerous industry partners to foster vibrant exchanges, further drive positive changes, create broader value for users, and redefine the landscape of cryptocurrency trading.
By actively participating in influential regional summits, Coinwin aims to make continuous and stable efforts towards the development of blockchain and cryptocurrency technology. Coinwin is not only dedicated to offering users a robust trading platform and a secure and efficient trading environment but also acts as a gateway to a thriving cryptocurrency community, driving positive changes in the cryptocurrency asset field. It is reported that Coinwin will continue to participate in relevant summits in the coming year to further promote industry transformation.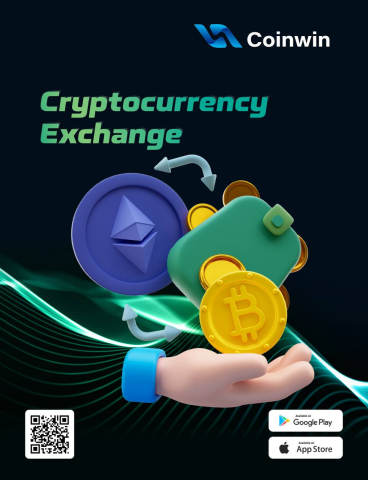 From what we understand, Coinwin has gained the trust of many customers in the highly competitive financial services industry, thanks to itstop-notch risk management framework and commitment to compliance. It has also managed to become popular globally in a short time, becoming one of the safest digital asset trading platforms worldwide. Coinwin is dedicated to safety, transparency, and compliance, adhering to the highest regulatory standards. It achieves this by harnessing the power of artificial intelligence and blockchain to create sustainable economic growth for people.
To some extent, the digital economy has already proven to be a successful social experiment and is becoming a model that entrepreneurs worldwide are eager to emulate, learn from, and adapt. Coinwin's presence holds significant real-world significance for the entire cryptocurrency market, serving as an example for advancing innovation and development in blockchain technology. It sets an example for driving innovation and development in blockchain technology, and it's sure to bring a different perspective to the entire industry.